From a Model to a Businesswoman – Irina Proskurina and Her Success Story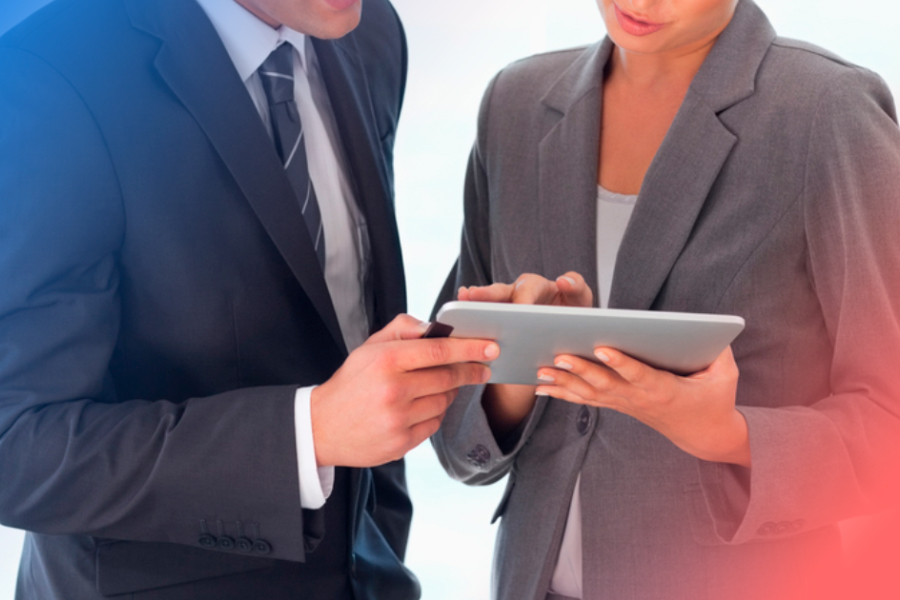 Fr om a Model to a Businesswoman – Irina Proskurina and Her Success Story
"I think helping people is my purpose" – these words fr om Irina's 2017 interview pretty much sum up the fundamental motivation behind her entrepreneurial effort. Her career is the definition of a focused-goal setting, vision, and perseverance.
Today, Irina Proskurina runs multifaceted business initiatives: she is the founder and CEO of the modeling agency Forma Models, CEO of a digital marketing agency E-PR online, and CEO of Abroad.Legal – a service that helps people get employed abroad. Each of her projects has its own well-defined mission and focus.
First Steps – First Success
Of course, Rome wasn't built in a day – and neither was Irina's stellar career. Born in a middle-size town in the Northern Caucasus, Irina was a girl growing up in a very ordinary environment who wanted to achieve extraordinary things.
Irina quickly realized that regular employment is a very limiting career choice. "There's simply no freedom in it", she says. And moving to New York at just 19 was her first big step toward the freedom she craved.
Irina's own life experiences are what determines the trajectory her businesses take. When she started her modeling career, Irina struggled to find a quality agency to assist her in the attempts to score castings and contracts, and travel to new locations for shootings and shows. Years later, Irina started her own modeling agency Forma Models to put into action everything she had learned from her modeling career:
"As a model from Eastern Europe in the past, I know many beautiful so many European girls who don't know wh ere to start: what they need to do first to start their journey in the fashion world. I'm their first step! I know how difficult and dangerous it is … I want to help. I help with visas, model apartments, pictures, castings. I help regular girls become models … models in NYC!"
Needless to say, Forma Models is now a thriving agency opening the doors to an international fashion career for talented models around the world. And Irina is proud to navigate them in this often confusing territory.
Education is Key
While many entrepreneurs are specializing in one particular industry, Irina didn't want to be constrained by just one area of expertise. And that's wh ere education became a real game changer for her. With the Bachelor's Degree in Journalism under her belt, Irina went on to get an MBA in Marketing. "It's great to know how to build a business properly", she comments. The knowledge and insights she had gained during her studies helped Irina power up two more entrepreneurial ideas she'd had in mind for a while.
One of them is E-PR online. It has grown to be a leading PR agency that helps brands and individuals get media exposure and recognition. Irina and her media team are dedicated to bringing value to every customer by blending expertise, experience, and creativity in public relations. Today, the activity of E-PR online is spread across 60 countries, and it has accumulated more than 6000 media in the agency database. E-PR online's media partners include Forbes, The New York Times, GQ, Cosmopolitan, Vogue, Bloomberg, The Wall Street Journal, and Yahoo. Irina's clients – BMW, Universal Bank, Kiton, and LBC Capital among them – praise the agency for excellent service and individual approach.
"We're determined to expand the range of our services and grow to be even more helpful to our customers." Irina makes sure every member of her agency team adds value to her business, and it certainly yields impressive results: E-PR online now offers a range of services well beyond traditional advertising strategies. E-PR online professionals take care of their clients' SMM, SEO, design and brand identity, and even Telegram bot-building.
Fostering Success by Connecting People Worldwide
Irina's third – and equally prospering – entrepreneurial offspring is Abroad.Legal. This international job search service goes far and above to deliver real results to its customers. It has a database of vetted employers, a CV writing service, relevant legal assistance, and a solid customer support team.
Once again, the platform's philosophy reflects Irina's experiences with international employment. Once a young girl in a foreign country, Irina learned first-hand how confusing and challenging it can be to settle all the problems that arise when trying to get legally hired in a new location. And her agency does its best to provide job hunters with a seamless, trouble-free experience.
The Power of Multi-Industry Expertise
For those who might be wondering how Irina manages to keep it all together – running three successful businesses and sustaining a healthy work-life balance – it's all about staying focused and looking for effective solutions.
Irina effectively leverages her diverse expertise from various fields to grow her businesses and stay on top of international trends in each industry. The networking skills she developed in PR help Irina find new business partners and expand her client base across all three businesses. Besides, her creative approach and adaptivity – something Irina learned early on in her modeling career – help her come up with new solutions to entrepreneurial challenges. And of course, the businesswoman continues to apply her educational background to improving internal operations in her companies.
Irina also believes that in order to succeed, it is essential to surround yourself with true professionals in every relevant sphere. "Businesses are made strong by the people who create and enrich them with their knowledge, skills, and ideas." That's why Irina strives to attract top talent to her initiatives. And she is always eager to learn from people around her.
The Vision of the Future
Irina is convinced: personal and professional growth is impossible without consistent effort, endurance, and, sometimes, sacrifices. Her entrepreneurial success was not served to her on a plate – Irina keeps building her businesses and strives for perfection in everything she does. And she is not planning to stop. She wants to expand her companies' presence in new locations and help more and more people along the path of professional self-actualization.
Irina knows that hard work pays off – and she actively seeks new ways to turn her ideas, energy, and business savvy into efficient solutions she can deliver to customers. No doubt, Irina's entrepreneurial future is bright and promising – all thanks to her strong growth mindset.
Source:
Startup.info