How to Build your Brand Credibility through Media Placements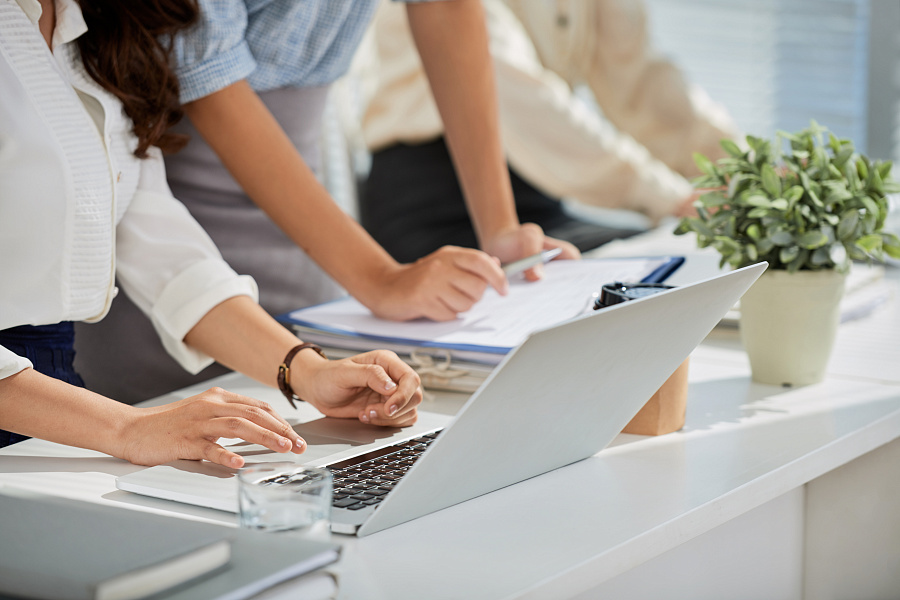 Are you struggling to attract new customers and convince people to buy your product or use your service? Do you feel that despite the high quality you're offering the public just can't seem to see its value? Chances are, your brand lacks credibility and social proof. After all, consumers want to deal with brands they know and trust. Besides, brand credibility is an integral part of a strong brand identity. That's why establishing a solid public reputation is key to the success of your business.
Putting your name out there and telling your story on respectable media is a sure way to ace brand credibility. And that's where a strong PR strategy becomes crucial.
I'm Irina Proskurina, and I'm the CEO of E-PR Online, a digital PR agency that focuses on innovative approaches while still using tried and tested strategies. Our goal is to help you achieve higher sales, build a better reputation, network effectively, and more. With our connections to 10,000 media outlets around the world, we've assisted many clients in reaching their objectives through publication. Let us help you do the same!
One of the things we often assist our clients with is reputation building. Media publications efficiently aid your business along the path of creating a lasting positive reputation:
–
Content about your company boosts brand awareness.
More and more people hear about you and recognize your product/service through media publications.
–
It helps you establish a positive brand image.
You can effectively shape the way consumers perceive your business through the content media outlets publish about it. Continuously build a brand narrative, underline your strengths, and put forward your company philosophy to show people why what you do is unique and valuable.
–
It increases brand trust.
When people read about your product in a renowned online media resource they know they can rely on, this trust extends onto your brand. Needless to say, brand trust can drive higher sales figures and customer loyalty in the long run.
–
Media is an excellent platform to showcase your expertise.
You can use media to establish your brand's authority as a thought leader in your business niche. In fact, 57% of B2B buyers consider thought leadership a great tool to build awareness and credibility for a new or little-known brand.
–
Media publications increase your quotability.
Thousands of publications about new business news and trends pop up daily, and the media want to refer to real cases, brands, and professionals to prove their point. The more your business appears in the news, blogs, and other online resources, the higher the chances you'll be quoted.
–
It gets you valuable face time with your target audience.
Remember, emotional connection with consumers is crucial to winning over their hearts. Leverage media platforms to humanize your brand, put a face on it, and tell its story to readers. The more people relate to your brand storytelling, the higher the chances they will choose to become your loyal customers.
To reap all these benefits and bring your brand credibility to the next level, center your PR strategy around several actionable tactics:
Reach out to the media your ideal customer persona is likely to read and respect.
What online media outlets do your target customers read? What is their go-to niche blog? Do your research and determine the media your potential customers trust. You'll need to go beyond consumer demographics here. Analyze your target audience's behavior patterns, interests, and online activity. You can also survey your existing customers on what media they prefer. Use this data to pick those outlets that will expose you to the right audiences.
Offer diverse, engaging content ideas for publications.
You can inform, educate, entertain, and/or engage audiences via media content – it all depends on how you want to position your brand and interact with consumers. Reputable industry media are ready to work with you and help you achieve your goals. They will assist you in refining your pitch, polishing your draft, perfecting your press release, or suggesting the topics readers will be excited about.
Dive into the practice of guest posting.
Leverage guest posts (aka byline articles) to show your expertise and ace thought leadership. One of the major advantages of guest posting is the opportunity to collaborate with numerous media and professional blogs and become a solid contributor within your niche. This tactic is especially beneficial for B2B brands. Contribute guides, studies, and relevant news from your industry for publication and bring readers additional value on top of the product or service you're offering.
Let your audiences know you're part of a bigger business community. Do you speak at local or international business conferences? Participate in networking events? Organize webinars or workshops? Tell readers about it! Showcase your results and contributions or simply write up a short press release to keep the audiences posted on what your company is doing. This practice goes a long way in establishing a reputation as a reputable and credible brand.
Publicly support a cause that's important to you. People trust brands that stand for something. It can be anything your company truly cares about: gender equality in the workplace, eco-friendly production solutions, inclusivity – you name it. Tell the public about your values and the ways your brand promotes them. This is newsworthy content that will help audiences relate to your brand and see it as credible.
The additional exposure you get via media publications will inevitably result in the growing reliability and competitive advantage of your brand. After all, PR is one of the most powerful business image management tools out there.
Pro-tip: whatever content you put forward for media publishing,
be sure to stay true to the principle of transparency.
Maintain honesty and foster trustworthiness by providing legit and timely information to the public. Transparency is especially crucial when it comes to crisis management and long-term brand reputation.
The more you communicate your mission, vision, and expertise to the public via quality media content, the more efficiently you will solidify your reputation in the market. Your potential clients will recognize your name as an industry authority they can trust and continue to come back to.
Source:
fordhamram.com
Image by pressfoto
on Freepik