Tourism PR During a Pandemic - How is the Industry Doing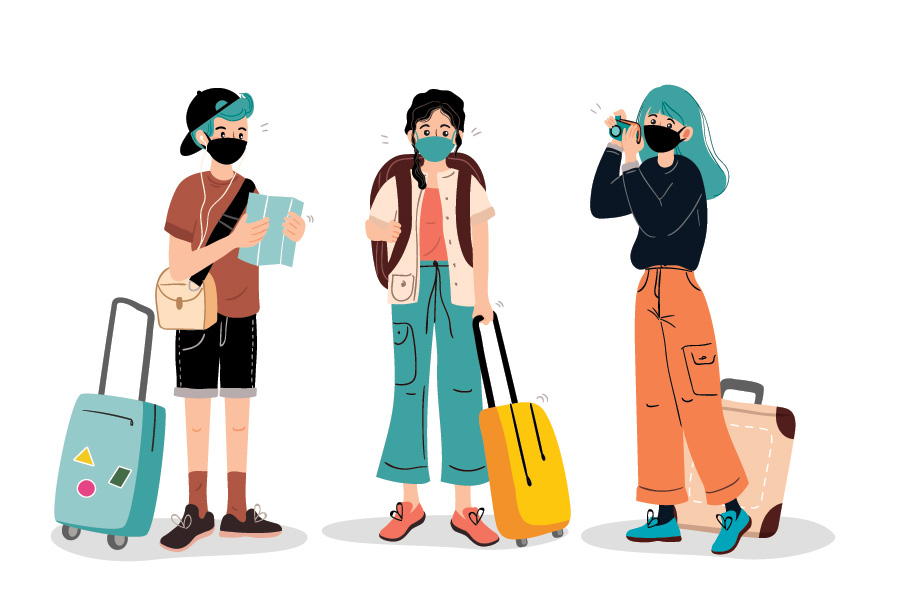 COVID-19 has affected the PR industry in various ways, but the sector that has struggled the most has been tourism. Brands have had to maintain their reputation during the pandemic, while still adhering to public safety by not encouraging unnecessary travel. A PR firm cannot advise their clients to actively promote traveling to their destination, as that would result in a negative brand image when the masses are encouraged to stay at home.
So, many PR firms had to adapt to the times and alter their focus into other directions. Many tourism pros had to begin working with virtual experiences and promoting online events that are constantly occurring. The goal shifted from promoting a new location for vacation to logging online and joining a zoom call.
Alongside event planning, firms also shifted focus to crisis management and overall content creation. Social media and online publications are blossoming in this pandemic, as real life has essentially shifted to the internet. Reputation management is crucial, as is brand expansion. Travel PR professionals can apply their skills to other areas of public relations to offer services that their clients are in need of in the present moment.
One sector, however, that has begun to come out of the dust has been domestic travel. Although international travel is not possible, there is the option for people to go somewhere in their area. Staycations have become widely popular, where someone can go 10 minutes down the road and stay at the local hotel for a change of scenery.
Health and hygiene are also emphasized now more than ever. The client's number one concern now is their safety in any situation. Travel destinations have to be going above and beyond to ensure the satisfaction of their customers by following all safety guidelines and following PPE protocol.
The demand for travel has altered greatly, with the focus on digital travel experiences, domestic vacations, and focus on safety. Tourism PR firms must focus on all of these changes and understand the trends to ensure the best possible service for their customers.
However, now reaching 2021 with the Pfizer and Moderna vaccines becoming widely available to the public, the industry is going to see changes. Lockdowns and travel restrictions have lifted in most places, and the many are itching to leave their houses.
The World Travel and Tourism Council research shows that every 2.7% increase in travel can generate one million jobs within the tourism sector. The WTTC also states that if the approach of wearing face masks in public could increase travel by 27% and recreate a total of 10 million jobs in the tourism sector. These are significant numbers, and they do bring hope to those in the industry.
For now, the main goal of every firm should be to maintain and excel in their client relationships. In a time where many businesses are not able to sustain themselves and have to shut down, CRM is key. Keep your clients happy, keep up constant communication, and make sure that you are giving them the best possible service available.
People vector created by freepik - www.freepik.com