Digital PR Agency E-PR Online led by Irina Proskurina Now Looking for Investors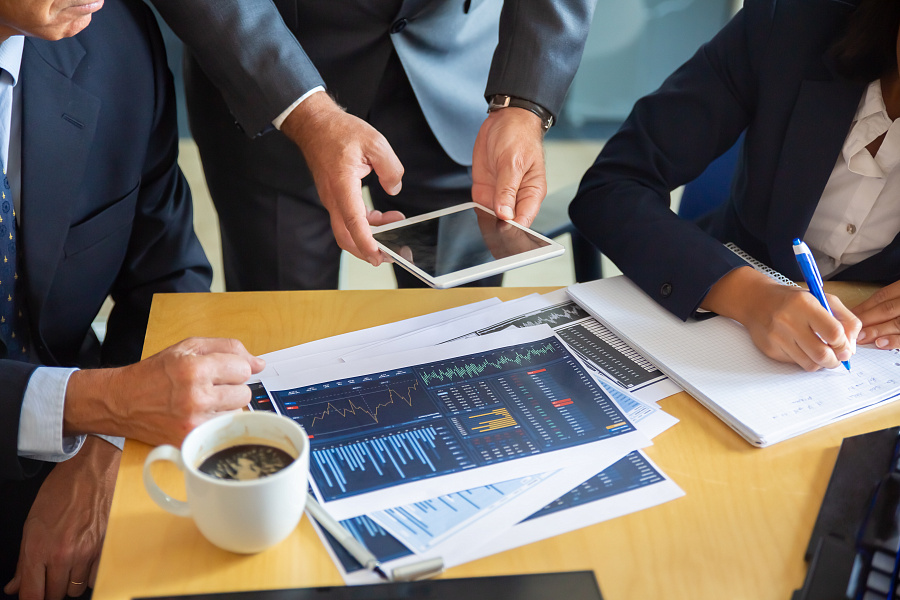 Revolutionary PR Platform Solving Industry Challenges through Transparency and AI-driven Solutions
E-PR Online, a dynamic digital PR agency led by visionary entrepreneur Irina Proskurina, announces its search for investors as it continues to disrupt the PR landscape. With an innovative platform, E-PR guarantees transparency, leverages AI-driven solutions, and offers cost-effective media selection. The agency is revolutionizing the way businesses, professionals, and PR agencies approach public relations.
E-PR Online's Investment Proposal: Capitalizing on Growth Opportunities
Currently, E-PR Online seeks a planned investment of $440,000, presenting investors with an estimated company value of $2,346,000. The investment offers an impressive return on investment (IRR) of 65%, based on the current revenue exceeding $50,000 and steadily growing.
E-PR Online has already demonstrated its potential in the digital PR landscape, which promises to inspire potential investors. The company puts forward a projected growth five times its current value, a payback period of 3.17 years, and a remarkable business profitability of 23.46%.
E-PR Online: Fr om Concept to Solution
Founded by Irina Proskurina in 2019, E-PR Online has undergone significant milestones to become a trailblazer in the PR domain. The platform's media catalog evolved over the years, culminating in today's ever-growing database of 10,000+ outlets around the world. The platform was successfully launched in 2022. Today, E-PR Online is actively incorporating revolutionary AI functions into its operations, solidifying its position as a forward-thinking industry leader. Projections indicate a promising financial outlook, with expected revenues of $4.7 million by 2025 and substantial growth to $22 million by 2028.
Under the guidance of Irina Proskurina and her team, E-PR Online has developed a smart monetization model coupled with a comprehensive marketing approach. The company's promotional strategies encompass Google Ads, targeted social media campaigns, influencer collaborations on platforms like YouTube, Instagram, and TikTok, self-PR initiatives, and active participation in conferences and events. Revenue is achieved through copywriting services, provided by an expert team of over 50 writers, and placements in media outlets.
Transparent, Accessible, Affordable PR
E-PR Online is dedicated to transparency in the digital PR industry. Unlike traditional agencies with undisclosed media catalogs, the agency provides clients with full access to its media outlet database of over 10,000 media names. Businesses and individuals can sel ect their preferred niche, language, and country. This effectively puts the clients in control, ensuring they receive the exposure they desire.
E-PR Online also offers effective budget management and empowers clients to make informed decisions about their PR strategies. Each client has the power to shape their PR campaign and measure its impact accurately. By being in control at every stage, clients gain valuable insights into the specific media outlets wh ere their brand is showcased, enabling them to measure the true impact of their PR initiatives.
Thanks to a flexible operational approach, E-PR Online caters to a diverse range of clients, including small and medium businesses seeking flexible PR solutions aligned with their budgets. Professionals looking to develop a personal brand and boost online visibility and reputation also benefit from E-PR Online's personalized services. Additionally, the platform extends its collaboration to PR agencies worldwide, inviting partnerships that capitalize on its innovative approach. E-PR online provides clients with an opportunity to opt for short-term contracts with flexible conditions.
How E-PR Online Works
Engaging with E-PR Online is a seamless process. Clients enter the platform and register a private client profile with essential data. To navigate smart media selection, clients choose their preferred country, language, and category for publication from the extensive media catalog. At checkout, clients have the option to add supplementary services, including copywriting, rewriting, or AI-generated content. If preferred, they can upload content written by outsourced authors. Once published, clients receive the link to their content, ready to enjoy the benefits of enhanced brand visibility.
AI as a Strategic Leap Forward for E-PR Online
E-PR Online's dedication to AI-driven innovation is at the core of its growth. Fr om copywriting to image generation and media selection, AI plays a pivotal role in elevating the platform's services. The AI-driven copywriting process empowers the agency's writing team to produce valuable content swiftly and cost-effectively. By leveraging NLP solutions, E-PR Online delivers articles that resonate with the target audience and drive results.
AI-generated images further serve as powerful visual aids, complementing articles and enhancing reader engagement. The platform harnesses the power of modern neural networks to instantly create high-quality images. Together with written copy, they captivate readers and make the content more visually appealing.
Beyond content creation, E-PR Online's innovative AI bot revolutionizes the media selection process. Via sophisticated algorithms and filters, the AI bot quickly sifts through the extensive media catalog of over 10,000 outlets. This enables clients to receive personalized recommendations tailored to their specific needs and budget, ensuring optimal placement for maximum impact.
Through the integration of AI, E-PR Online provides clients with a seamless and efficient PR experience. The platform's AI-driven solutions not only save time and resources but also ensure that clients receive top-tier content and gain access to the most relevant and influential media outlets in their respective industries.
Message to Investors
Partnering with E-PR Online means embracing a transparent and collaborative PR experience. The platform's commitment to openness reinforces its client-centric approach, fostering lasting partnerships founded on trust and shared success.
E-PR Online invites potential investors to become part of a game-changing revolution in the PR industry. By investing in E-PR Online, you have the opportunity to play a pivotal role in driving the growth and success of a dynamic company poised for expansion and impact.
For investment inquiries and further details, please contact us.
Source:
londonreviews.co.uk
Image by pch.vector
on Freepik