PR Specialist Irina Proskurina Shares The Behind The Scenes Of Her Agency Success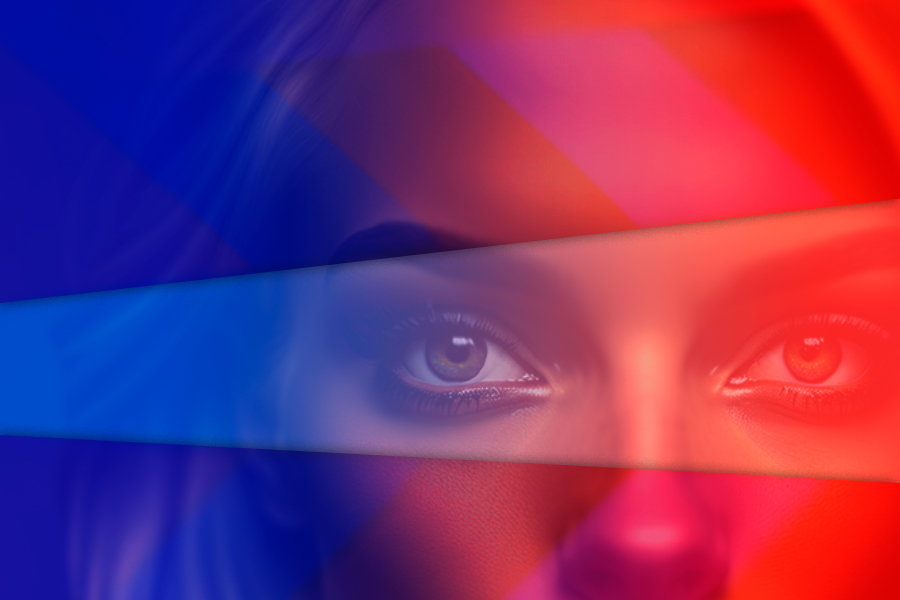 Model turned Public Relations (PR) specialist, Irina Proskurina saw first-hand how important it is to own your own brand and how crucial it is to make your own rules when it comes to running a company.
She has been the head of FORMA Models, a modeling agency in New York, and has taken over as Director of Marketing for Kiton's USA office, a luxury fashion brand fr om Italy. Today, she runs her very own PR agency, E-PR Online, where she is able to not only make the rules but also play the game.
And today she will share just how to do it.
Traditional— Blind— PR
In the United States, any publication in the media is considered either paid or free where companies either pay for the media placement, but better yet, gain such exposure that journalists cover their news for free. For Proskurina, the most interesting factoid she's learned is that even if a brand has the money to place texts in the media, it does not guarantee that they'll be published wh ere they want to be.
"A typical PR agency will ask you to sign an annual contract worth plus or minus $60,000 and will promise about 3 publications per month and the media outlets the publications will appear in is unknown— I call this 'blind PR'," Proskurina explained, from experience. "But, what if one day you can no longer afford to pay for PR? Or what if promotion will cease to be relevant for you, yet you have already signed a one-year contract? For small companies or startups, it is even more difficult."
Proskurina sought to provide not only answers to these questions but also solutions.
Enter E-PR Online
Having studied the laws of the PR market and gained invaluable experience while studying for an MBA in Marketing, Proskurina decided to enact her own project and collect a contact base of all media by negotiating affordable rates with them and creating a staff of the best copywriters she could find in New York.
This was the moment the E-PR Online platform was born, which Proskurina's clients would call the "Amazon of PR" because of the agency's manufacturability, user-friendly interface and unparalleled speed. After a couple of years and developing an impeccable reputation, Proskurina was able to collect a database of 10,000+ media, keeping the prices fair for clients due to the large volume of publications.
Welcoming Artificial Intelligence (AI)
A big part of Proskurina's agency success is keeping up with the times and remaining competitive and innovative in the market— not unlike "Amazon."
This is why last year E-PR Online incorporated Elon Musk's OpenAI for writing texts and publications. The agency has already written more than 40 article using this platform and every article written has been perfectly indexed and ranked.
"Two of the main reasons we use AI is to increase the speed of work and to reduce the cost of creating texts for our clients who are comfortable using the system," Proskurina explained. "In time, I am sure clients will see that both copywriters and AI can get the job they need done."
Here is an example of an English text published in the media, which was written by artificial intelligence.
Media Catalogue: Success Stories
Proskurina is happy to share that E-PR Online has already had more than 100 clients, offering copywriting, marketing, digital media services, and crisis communications PR to each. Every client gets a lo-down on the benefits of using media publications to share their story and they include the following:
Increasing your website's Domain Authority (DA) to improve search rankings.
Ahrefs research showed that 55% of websites don't get high organic traffic because they don't have quality backlinks.
Verification of a company or expert account in a social network. For example, 10 articles are needed to create a page on Wikipedia. The presence of mentions in the "news" contribution of search engines is now much more trustworthy. Many people want to know what is written about companies and what their brand presence is— and what the news says about the CEO.
"Consumers and brand audiences want to know you have a media presence, so it is important to get as much external traffic as possible to get better ranks in search results," Proskurina explained. "For startups, for example, first mentions are important in order to attract investors, given that fundraisers need reach and visibility. Even for migrants applying for the so-called talent visa, publications are needed to confirm their originality. Detailed cases, how and to whom E-PR Online helps, I publish on medium."
The Future of E-PR Online
In 2023, the agency plans to add another 5,000 media to their already robust catalog. Proskurina also hopes to continue showing clients the importance of adapting to AI and channeling progress and innovation to their media hits.
"I would say AI copywriting is the future, but in fact it is already the present," Proskurina summarized. "I look forward to helping future clients embrace their best media presence, giving
them the chance to find their voice online and carve their own special space in the market."
For those wanting to use the services of the renowned PR agency, Proskurina can be reached on WhatsApp at +1 321 3000 11
Source:
tampafp.com